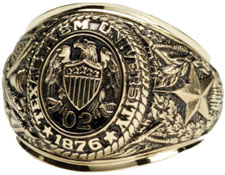 Congratulations to the 2021-22 Scholarship Recipients
Rachel Clifton, Class of 2022.  Rachel is a Management Information Systems major.  She volunteers with Special Olympics, Young Life, and Down Syndrome Association of Brazos Valley.  After graduation, she plans to start her career and continue to serve the Down Syndrome community.
Kade Gilbert, Class of 2022.  Kade is a Kinesiology major.  He volunteers with Inspire Physical Therapy, The Big Event, and The Bridge Ministries.  He is also involved with Grace Bible Church, Beta upsilon Chi, and Impact Ministries.  He plans to pursue a graduate degree in Physical Therapy.
Amanda Harvey, Class of 2023. Amanda is a Wildlife and Fisheries Sciences major.  She volunteers with Student Bonfire, Aggieland Humane Society, and the Big Event.  After graduation, she will pursue a master's degree in Wildlife and Fisheries Science and desires to work at a zoo as a mammologist.
Frederick Myles Moore, Class of 2023.  Myles is a Biological and Agricultural Engineering major.  He is involved with Big Event, Aggie Pullers, Aggie Anglers, and the American Society of Agricultural and Biological Engineers.  After graduation, he plans to obtain his Professional Engineer license and work at a farm equipment manufacturer.
Noah Sell, Class of 2022. Noah is an Agricultural Economics major.  He is a member of the Corps of Cadets and is involved with Ross Volunteers and Aggie Men's Club.  After graduation, he plans to join the Army as a 2nd Lieutenant, reach Captain, then move into intelligence.  Once he reaches reserve, he plans to attend law school.
Lauren York, Class of 2023. Lauren is an Accounting major.  She volunteers at Zoi's Animal Rescue, Texas Miracle Ranch Rescue, Bridge ministries, and The Big Event.  Her work with the United Way has led her to obtain a Nonprofit and Social Innovation Certificate in addition to her Accounting Degree. After graduation, she plans to pursue a career at a nonprofit.
Thank you to the Lubbock Area Aggie Moms for supporting our Aggies.  The Lubbock Area Aggie Moms raised funds to provide six $1000 scholarships to six deserving Lubbock Area Students who will be a junior or senior during the 2021-2022 school year at Texas A&M University-College Station.  Although all were worthy of a scholarship, our decision was based on GPA, extracurricular and volunteer activities, and the applicant's personal statement.  Choosing the recipients was done blindly by our scholarship committee.  A big thank you to Deanna Duncan, Emily Davis, Barbara Utley, Ellen Kuehnle, Samantha Wright, Michelle Sauder, Frances Boyd, Jane Backus, Rachel Kiwior, and Cristi Props for serving on the selection committee.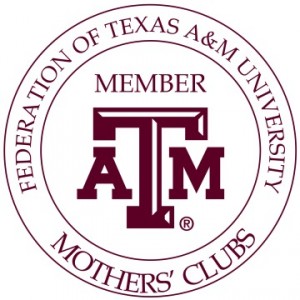 ---
---